MyEmpire Casino Weekend Reload Bonus Review
MyEmpire Casino provides fantastic rewards to its regulars, and this article will closely explore one of them, namely the Weekend Reload Bonus. This promotion includes a 50% match bonus reaching up to EUR 700 and the added perk of 50 free spins. To partake in this incentive and make your weekends even more exciting, all you need to do is deposit a minimum of EUR 20 to receive the match bonus, or at least EUR 50 for the full package. As you can imagine, such an appealing bonus comes with its own set of regulations and requirements, and our review will provide all the details to prepare you for maximum benefits and, of course, maximum enjoyment.
Knowing your way around a bonus offer before taking advantage of it and committing financially through a deposit is everything regarding a successful experience with said incentive. To ensure that you are well-prepared when it comes to MyEmpire Casino's Weekend Reload Bonus of 50% up to EUR 700 + 50 free spins, we will guide you through an evaluation of its key aspects, including wagering requirements, advantages, limitations, potential drawbacks, and a couple more details. If you're prepared to gain a deep understanding of this topic and approach the promotional offer with substantial knowledge and a genuine desire to play, then let's begin right away!
Your Weekend Reload Bonus at MyEmpire Casino – What to Expect?
MyEmpire Casino's Weekend Reload Bonus is a golden opportunity designed for regular players, offering a 50% match bonus that can go up to EUR 700, along with 50 free spins. It comes in two variations: one with just the match bonus and the other as the full package. If you opt for the match bonus alone, you'll need to make a minimum deposit of EUR 20. However, if you wish to enjoy the complete incentive, which includes both the match bonus and free spins, your deposit should be at least EUR 50. This offer is particularly appealing to regular players seeking to boost their betting prowess over the weekends, and it remains valid every week from Friday to Sunday. Be sure to make the best out of this opportunity on time!
Throughout the time of the promotion, the maximum bet you're allowed is EUR 5, and it's essential to be sure that you adhere to the limit if you want to avoid losing your bonus. Your free spins will be distributed all at once and allocated to a popular slot game chosen by the casino. Once you deposit your funds and select the promotion at the cashier, your bonus should promptly appear in your account, provided that you've met the minimum deposit requirement. However, if for any reason the bonus doesn't appear in your account, please don't hesitate to reach out to customer support, and they will make every effort to resolve the issue for you.
| | | | | | | | |
| --- | --- | --- | --- | --- | --- | --- | --- |
| Bonus | Value | Minimum deposit | Wagering | Bonus code  | Bonus type | Max bet  | Eligible games |
| Weekend Reload | 50% up to EUR 700 + 50 FS  | EUR 20 or EUR 50 | 35x to 40x | n/a | Match bonus + FS | EUR 5 | All games |
Wagering
Wagering requirements refer to the number of times you must bet both your deposited funds and the bonus funds you've received, or your winnings, all combined. If you're new to gambling, you might question why you have to go through mandatory conditions to access your winnings. However, imposing the predetermined playthrough requirements is the only way for any casino to remain successful over the long term, ensuring it remains profitable as a business. If it seems like there's nothing advantageous in it for the players, that's not entirely accurate. The challenge and sense of urgency that come with meeting wagering requirements are what contribute to the overall fun of betting.
MyEmpire Casino's Weekend Reload Bonus, offering 50% up to EUR 70 and 50 Free Spins, comes with a 35x wagering requirement for both the bonus and deposit funds, along with a 40x requirement for any winnings generated from the free spins. This playthrough requirement is fairly standard and should not pose significant difficulty, especially since you have a generous 10-day timeframe to complete it. To ensure success, it's essential to plan your betting, calculate how much you can wager daily while adhering to the casino's maximum bet limit, and make sure that your initial deposit aligns with your gaming budget.
Payment Restrictions
Minimum Deposit: Depositing EUR 20 or more will grant you the match bonus, while a deposit of at least EUR 50 will not only secure the match bonus but also the free spins.
Maximum Deposit: You can deposit as much as EUR 700.
Maximum Withdrawal: The casino sets a maximum cashout limit of 10 times the initial deposit for this promotion.
Maximum Bet: The highest amount you can place in a single bet is capped at EUR 5.
Game Restrictions
Excluded games do not contribute, and playing restricted games will result in the forfeiture of your bonus. Some examples of restricted games include 10x Rewind, Le Kaffee Bar, Scarab Treasure, Fruit Loop, Aztec Emerald, Wild Hearts, and Starfang. To discover the full list of games falling under the excluded and restricted categories, please consult section 7 of the casino's 'Terms and Conditions' page. Slot games make a full contribution to fulfilling the wagering requirement, while live games, table games, card games, video poker, and Plinko contribute at a rate of 10%. Jackpot games do not count toward meeting the playthrough requirements. Special games like Crazy Time, Dream Catcher, Dream Catcher First Person, and Monopoly have a contribution rate of 50%. This promotion is not accessible to residents of Croatia, Armenia, Tunisia, Bosnia and Herzegovina, Indonesia, Georgia, Malaysia, or Argentina. Any attempts to abuse the bonus will lead to suspension.
Reasons for Not Receiving Your Bonus
You've Exceeded the Max Bet
The highest you can go bet-wise with this promotion is EUR 5. If you happen to place a bet exceeding this limit, it will be considered a breach of the casino's bonus usage rules. Such a violation will nullify your bonus funds and any associated winnings. To ensure the smooth sailing of a betting experience while also being a compliant player who adheres to all terms and conditions, it's important to keep your bets within the specified maximum bet limit.
You've Abused the Bonus
This casino's efforts to prevent bonus abuse are quite stringent and not to be taken lightly. They are put in place to deter any form of manipulation and come with severe penalties whenever misconduct is identified on any account. According to MyEmpire, bonus misuse includes actions such as exceeding the maximum bet limit, employing low-risk strategies, switching between games with varying contribution rates, changing from high-risk bets to low-risk ones after significant wins, engaging in two-tier betting, exploiting system glitches or errors, and similar behaviors.
You're in a Restricted Country
Residents of Croatia, Armenia, Tunisia, Bosnia and Herzegovina, Indonesia, Georgia, Malaysia, or Argentina are not eligible to avail of this promotion. If you try to access the bonus offer while in any of the mentioned regions, you will not be able to do so. Additionally, it's worth noting that the offer might not even appear on the website, as certain online casinos only display information that is pertinent to your specific geographical location.
How to Claim the Weekend Reload Bonus at MyEmpire Casino?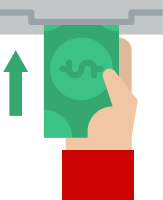 Make A Deposit
Deposit EUR 20 to receive the match bonus, or deposit EUR 50 to get both the match bonus and free spins.
Activate Your Bonus
Go to the 'My Bonus' section in your profile and activate the promotion.
Start Playing