Dazard VIP Bonus Review
All players at Dazard can win amazing bonuses, including free spins, deposit bonuses, and cash rewards, with the casino's VIP program. We are going to detail Dazard's VIP program, examine its conditions and restrictions, consider some reasons why you might not receive your bonuses, and explain step by step how to claim them.
Your VIP Bonus at Dazard. What to expect?
As soon as you register at Dazard, you will become a member of the casino's VIP program. As a member of the VIP program, you will be awarded points (DAZ points) simply playing at Dazard. Points will be awarded at the rate of 1 point for every AUD 16.5 spent at the casino. Depending on your accumulated points, you will be awarded one of seventeen VIP statuses. Your status will be awarded as soon as you have reached the required number of VIP points.
As soon you reach a new status, you will be awarded a special bonus, including free spins, bonus funds, and more. Each VIP level comes with bigger bonuses, and you will receive a special bonus if your reach the highest VIP level.
In addition, you can exchange your DAZ points for bonus funds. The rate of exchange will depend on your VIP status. See the casino's "Special Offers" page for information on the rates of exchange.
Like all bonus funds issued by the casino, funds won from Dazard's VIP program, both from bonuses and from exchanging DAZ points, are subject to wagering requirements. See the "Wagering" section for more information on completing the wagering requirements.
Wagering
Bonuses won through the VIP program, including all deposit bonuses and free spin winnings, are subject to a 35-time wagering requirement. Cash exchanged using DAZ points needs to only be wagered 3 times. To complete the wagering requirements, you need to play the bonus funds at the casino, and the bets you have placed using your bonus funds need to exceed 35-times the bonus amount in cases of bonuses and 3 times the bonus amount in the case of cash rewards. Until you complete the wagering, you will not be able to withdraw any of the bonus funds; after the completion of the requirements, all restrictions on the funds will be lifted and you can withdraw them whenever you wish.
The wagering will need to be completed no later than 7 days from the time it was credited to your account. After 7 days, all of the bonus funds will be removed from your account and will not longer be wagerable. Your deposit will not be withdrawable until the end of the wagering period. If you wish to withdraw your deposit before you have complete the wagering of your bonus, you will first need to cancel your bonus by contacting the casino's customer support.
Payment Restrictions
Minimum Deposit: There is no minimum deposit required to claim any of the VIP bonuses. You can win the bonuses simply by playing at Dazard and collecting VIP points.
Maximum Bet: The maximum bet limit while wagering bonus funds from the VIP program, regardless if from bonuses or cash rewards, is AUD 7.5. All games spent during a game round, including purchasing game features and doubling after a game round, are counted towards the bet limits. Exceeding the bet limit can result in the cancelation of your bonus.
Maximum Win: All bonus funds issued by Dazard are subject to a maximum win restriction of EUR 10,000. You will never be able to withdraw more than EUR 10,000 as a result of any promotion offered by the casino.
Game Restrictions
When wagering your VIP bonus funds at Dazard, not all of your bets will be taken into account in the wagering, while others will only contribute a part of your wager to the wagering requirements. All live games are excluded from bonus wagering and cannot be used to complete the wagering requirements. Table games, classic slots, and video poker will only contribute 5% of your wager to the requirements. In addition, any bets that might increase your chances of completing the requirements, such as minimum-risk, no-risk bets, and others (e.g., betting on both red and black on roulette or on both banker and dealer on baccarat), will be ignored when calculating the wagering requirements).
Most slot games will contribute your full wager to the wagering requirements. A few, however, are excluded from bonus wagering, and your bets on them will not be taken into account when calculating the wagering requirements. The list of excluded games can be found in the casino's "Terms and Conditions." The casino will not indicate if the game you are playing on is contributing to the wagering requirements or not. For this reason, we recommend that you always check if your chosen game is on the list of excluded games.
Reasons for not receiving your bonus
Identity Verification
You will need to verify your identity before you can withdraw any of the bonus funds issued as part of the VIP bonus promotion. To verify your identity, you will need to provide the casino with a national ID card, as well as verification of your permanent address. If you cannot provide the necessary documents within the required period, or if any of the information on your documents does not match the information on your provided casino, your account will be closed, and no bonus funds will be paid out.
Hiding Your Real Location
Using any method that will hide your real location from the casino or bypassing the casino's geo-restrictions in any other way is strictly prohibited. For this reason, you are not allowed to access any of the casino's services while using a VPN, a proxy, or any other similar service. If the casino detects you are bypassing their restrictions in any way, they will confiscate all of your bonuses and winnings, and terminate your account.
Third-Party Payment Methods
The use of third-party payment methods at Dazard is strictly prohibited. You are only allowed to deposit from cards or e-wallets registered in your name. If the casino determines that you have deposited using a payment method registered to a third party, they will cancel all bonuses, remove all bonus funds and winnings from your account, and close your account.
How to claim the VIP Bonus at Dazard.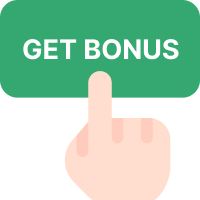 Click on "Get Bonus"
Click on the "Get Bonus" button at the top of the page to receive your VIP bonus at Dazard.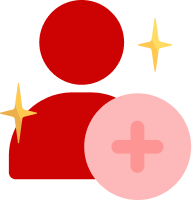 Log in to your account
All players at Dazard can take advantage of the VIP program. Once at the casino, click on the "Sign In" button in the upper-right corner of the page and log in using your username and password.
Play at Dazard
You participate in the VIP program simply by playing at Dazard. Play on any of the thousands of slot, table, and live casino games offered by Dazard.
Enjoy your bonus
As soon as you have collected enough points at Dazard, you will receive VIP bonus or can exchange them for cash rewards. Enjoy your bonus at Dazard.