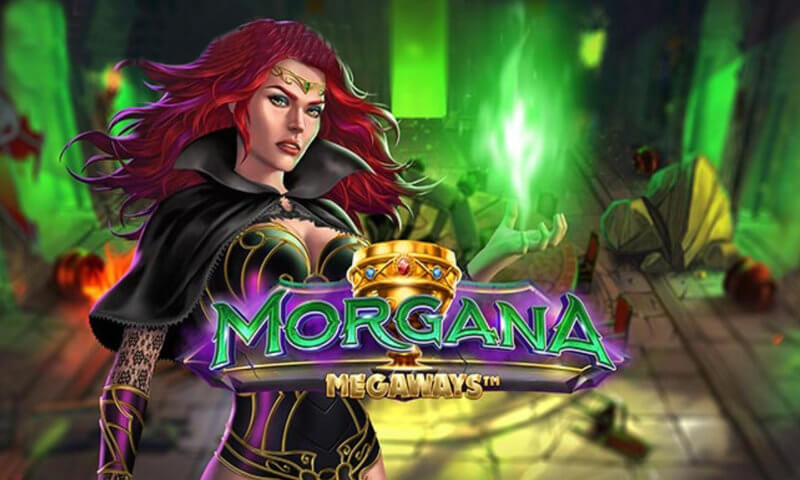 Morgana Megaways Free Demo Play
Morgana is the name of the next Megaways slot iSoftBet is readying.
Play for real
The Best Online Casinos & Bonuses to Play Morgana Megaways for Real Money
Match Deposit Bonuses for Casino Players and Sports Bettors
Licensed and regulated
Casino and sportsbook available
100% Up to £25 + 25 Bonus Spins
Fantastic game variety
Sensible wagering requirements
100% Match Deposit Bonus of up to €200
€1 min deposit
Available in large number of countries
Huge variety of games and sports events to wager on
up to €100 + 120 Free Spins
MGA licensee
Mobile friendly
Rare game titles
Heavy focus on slots
New level power ups
Morgana Megaways - Slot Review
For now, we do not have information about the release date, but expectations are that it will go live across the best iSoftBet casinos sometime in May 2020. The studio is yet to release details related to paytable and features. The theme is also hard to guess as Morgana may mean a "bright sea dweller", but it may also have something in common with the Arthurian family as Morgana is the name of Arthur's half-sister.
So, we are eagerly anticipating the slot launch. Until then, check out the best iSoftBet slots that are already live.

Game payouts and winnings
x6 = €50.00
x5 = €25.00
x4 = €10.00
x3 = €5.00
x2 = €2.00
x6 = €5.00
x5 = €2.5
x4 = €0.80
x3 = €0.40
x6 = €4.00
x5 = €2.00
x4 = €0.60
x3 = €0.20
x6 = €3.00
x5 = €1.00
x4 = €0.50
x3 = €0.20
x6 = €2.00
x5 = €0.80
x4 = €0.40
x3 = €0.15
x6 = €2.00
x5 = €0.80
x4 = €0.40
x3 = €0.15
x6 = €1.00
x5 = €0.60
x4 = €0.30
x3 = €0.10
x6 = €1.00
x5 = €0.60
x4 = €0.30
x3 = €0.10
x6 = €0.80
x5 = €0.40
x4 = €0.20
x3 = €0.10
x6 = €0.80
x5 = €0.40
x4 = €0.20
x3 = €0.10
Screenshots