Rakoo Casino Friday Reload Bonus Review
At the end of each workweek, Rakoo Casino gives its regular players the chance to grab a 50% reload bonus of up to EUR 6000. This offer is quite generous and you might even think that it's too good to be true, so we'll dissect it in a comprehensive breakdown to check whether you need to hop in on it or not. Becoming eligible for participation in the offer is fairly simple – you just need to make a deposit of at least EUR 40 on Friday and you can get a 50% match bonus up to six thousand. If you're curious about the offer and wish to know more, keep reading our Rakoo Casino Friday Reload Bonus review as we'll present you all the details in an easily digestible format. By the end of the article, you'll be well-prepared to get the best out of this betting hub's end-of-the-workweek promo, so let's get started with the assessment to make you an expert as quickly as possible!
Your Friday Reload Bonus at Rakoo Casino – What to Expect?
Rakoo Casino seems to recognize the need for an incentive at the end of a tough workweek, so all regular players on its premises receive the chance to participate in a 50% match bonus up to EUR 6000 promotion in exchange for a minimum deposit of EUR 40. To illustrate how the promotion works, if you decide to deposit EUR 250 at the casino on a Friday and select this offer, you'll get EUR 125 in bonus funds and have a total of EUR 375 for your adventurous bets.
As we previously mentioned, the bonus looks beyond generous, which usually comes with certain terms and conditions that you'll need to follow to successfully complete the promotion and turn your funds into real, withdrawable money. If you're newer in the iGaming world, the long list of conditions may overwhelm you, but there's no need to worry, as our breakdown is easy to follow and will provide you with all the necessary knowledge to reap the maximum benefits of your Friday Reload Bonus at Rakoo Casino.
| | | | | | | |
| --- | --- | --- | --- | --- | --- | --- |
| Value | Minimum deposit | Wagering | Bonus code  | Bonus type | Max bet  | Eligible games |
| 50% Match Bonus | EUR 40 | 40x | n/a | Match Bonus | EUR 6,50 | All Casino Games |
Wagering
Wagering requirements serve as a crucial component in the world of online gambling, ensuring a sustainable, balanced ecosystem for both players and casinos. The requirements are designed to prevent the misuse of bonuses and to maintain the financial viability of betting platforms. This playthrough compels players to wager the bonus funds a specified number of times before withdrawing any winnings, therefore creating grounds for an engaging and extended gaming experience. However, it's vital to know the intricacies of these conditions. Before grabbing a bonus offer, make sure that the wagering multiplier and time frame make sense together. Opt for offers with reasonable requirements, usually within 25x to 40x, and adequate time windows. Being aware of these details protects you from disappointments and helps you enjoy incentives to the fullest, hopefully, while appreciating their role in maintaining a sustainable gaming environment.
Rakoo Casino's Friday Reload Bonus of 50% up to EUR 6000 comes with a wagering requirement of 40x, which is in the upper spectrum of the industry standard. The bonus page doesn't outline a specific duration for completion, but the casino's terms and conditions indicate a 7-day timeframe. It's worth noting that the phrasing implies potential modifications, thus it's advisable to contact customer support before committing to the bonus, to obtain the most accurate details right beforehand.
Payment Restrictions
Minimum Deposit: The minimum deposit amount that will qualify for this promotion is set to EUR 40.
Maximum Deposit: The maximum you can deposit and get a 50% match with this bonus is EUR 6000.
Maximum Withdrawal: The max winnings set for this bonus offer are the default ones that you can find on the general terms and conditions page – EUR 10,000.
Maximum Bet: The maximum allowed bet while participating in this promotion is set to EUR 6,50.
Game Restrictions
You can acquire one bonus by making a deposit once every week within the promotional timeframe. The promotion spans from 00:00 to 23:59 UTC on each Friday. This offer exclusively applies to games played within the Casino Bonus section; dabbling in other sections like the Live Casino are not factored into this promotion. Participation in this promotion is restricted to individuals residing or being citizens of Croatia, Armenia, Tunisia, Bosnia and Herzegovina, Indonesia, Georgia, Malaysia, Argentina, Peru, Sweden, and Finland.
Reasons for Not Receiving Your Bonus
Residing in a Restricted Territory
The welcome bonus offer provided by Rakoo Casino is unavailable for players located in Croatia, Armenia, Tunisia, Bosnia and Herzegovina, Indonesia, Georgia, Malaysia, Argentina, Peru, Sweden, and Finland. If you attempt to claim the offer from any of these excluded regions, you won't be able to do so. Additionally, even if you're a resident of a country not on this list and intend to access the offer while traveling to one of these restricted nations, you still won't have the opportunity to utilize the promotion during your visit. There's also a possibility that you might not even see the promotional content, as most casinos customize their pages to display only available offers within specific territories.
You've Played a Restricted Game
This bonus is limited to games found in the Casino Game section. Involvement in games outside this category, such as live casino games or others, could be interpreted by the casino as a violation of their terms and conditions. This could result in the forfeiture of both your bonus and any associated winnings. To avoid such an unfavorable outcome, it's recommended to exclusively engage in the specified games for the promotion, namely those located in the casino game section. If you're excited to play other games, wait until you've completed the bonus.
You Abused The Bonus
Abusing bonuses isn't allowed in any online casino. Understandably, if the establishment considers you a player who implies dishonest practices in order to derive benefits beyond what the casino officially offers, you will be stripped of your right to receive bonuses. What's more, you may probably be banned from gambling at Rakoo Casino altogether. If you've been thinking about playing in ways that may be perceived as fraudulent, the associated risk is high and leads to terminal repercussions for your account.
How to Claim the Friday Reload Bonus at Rakoo Casino?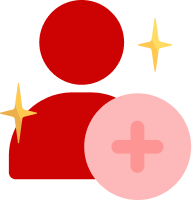 Sign Up/Login
Complete the registration process by entering the required details or, if you've already established an account, access it by logging in with your information.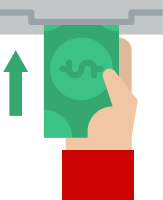 Ensure a deposit of at least EUR 40 is made
Initiate your first deposit at the casino, ensuring that the amount surpasses EUR 40 to qualify for the promotion.
Accept the Bonus and Enjoy!
Enter your profile, accept the bonus, and enjoy the many lucky runs we wish you could experience with your incentive.