The no deposit bonuses have always been players' favourite bonus type and casino owners are well-aware of that. They are also well-aware of the nations that love gambling and Australia is definitely a country whose residents enjoy online gambling regardless of the legislative hurdles.
As a casino trying to cater to Australian players, 22AUD is offering plenty of bonuses including no deposit bonuses. If you prefer to play it safe and place real money bets without risking your own bankroll, then, you should give 22AUD a chance.
What to expect?
$5 Free Cash
This casino grants $5 no deposit bonus to every player who shares the 22AUD casino page across the social media – Facebook, Instagram, Telegram, WhatsApp. It sounds fair – the player is popularizing the brand and the brand gives you free money in return.
$88 New Member Free Bonus
Apart from the $5 bonus for sharing across your social media accounts, you can get a solid no deposit bonus as soon as you open an account.
The bonus can be claimed only once and cannot be combined with any other promotion. In other words, you cannot have two active bonuses at once.
To be allowed to cash out, you need to comply with the following requirements:
  You can play only pokies using the free bonus money
  Your balance must drop under $0.5
  The max winnings' conversion is $20
  You will be able to cash out your $20 once you play through $688
$33.33 Daily Free Bonus
If you are an existing player, you can claim daily free cash bonuses as long as your balance drops under $0.5
Wagering
The casino hasn't explicitly stated the wagering requirements for the no deposit bonuses, but we can give you some insights about what is a sensible wagering requirement and what is not.
The no deposit bonuses usually come with high wagering requirements that reach up to 99x in some casinos. Truth be told, a 99x wagering requirement is a bit on the higher side, even for a no deposit bonus.
A 45-50x wagering requirement is considered reasonable, although the lower, the better.
22AUD casino has locked most of its content for unregistered users, but once you open an account you will be able to see the wagering requirements and ask customer support for clarification, if the clauses are not clear enough.
Game restrictions
The no deposit bonuses at 22AUD casino do not come with game restrictions, which is a good thing given the limited game library. To release your bonus funds, you can play all available pokies. If you want to play it safe, you can consult with customer support about the games that have 0 contribution to meeting the wagering requirements.
Reasons for not receiving your bonus
If we had to point out one major disadvantage, that should be the lack of detailed bonus terms accessible to unregistered users. This way, every visitor can make an informed decision whether it is worth it to open an account and claim the bonuses or not. Below, you will find some of the common reasons why casinos do not credit a bonus to a player's account or why they do not pay out winnings:
  You haven't met the wagering requirements on time
  You used cheating software to open an account and play
You haven't played eligible games
  You are not old enough to play
How to Claim 22AUD No Deposit Bonus
4 Steps Before You Receive Your Free Money
Open an account
To open an account, you need to provide your phone number and have WhatsApp installed.
Claim your free cash
You can claim an 88 no deposit bonus upon sign up, but if you wish, you can further boost your bankroll and get extra $5 free cash in exchange for spreading the word about 22AUD casino and sharing a post across your social media profiles.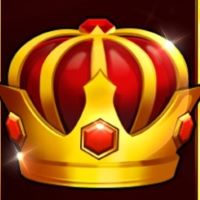 Beat the wagering
To release your bonus funds, you need to clear the wagering requirements the casino has set
Cash out
Once you clear the wagering requirements, you can request a withdrawal. Depending on the payment method chosen, it may take between a few minutes and a few days for the funds to arrive